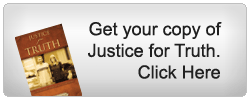 Or call Toll-free: (866) 909-2665

J. D. Morrison was born as Darla Morgan in The Lindley Hospital on April 20, 1960, in Duncan, Oklahoma, eight miles north of her parents' home in rural Comanche, Oklahoma. She was the third of three daughters born to Richard and Ruby (Doyal) Morgan. A brother joined the girls when J. D. was 10 years old.
J. D. (who now goes by the name Jennifer) began studying classical piano at the age of 5 years and is an accomplished pianist and songwriter. She attended school at Comanche, where she participated in school plays/musicals during the elementary years. It was during Junior High that J. D. first realized her love for writing. She always received high marks from instructors for her essays.
J. D. became a Licensed Practical Nurse in 1984, then continued on with her education. Graduating from Cameron University in Lawton, OK, in 1988, with a BA in Mathematics, she became a computer programmer. She moved from the Duncan area to Kansas City in late 1995 to pursue better career opportunities.
J. D. is the mother of three sons, Hadley, Richie (deceased), and Quentin. She is the grandmother of six - Olivia, Nathaniel, Michael, Caris, Logan and Ava Lynne. She is married to Larry Morrison, a Kansas City native. They share a home in Independence, Missouri.
Since Richie's death in September, 2003, J. D. has turned her attentions to writing, teaching, and embracing her family and friends. She has a special heart for those who, like her, have suffered injustice from a system who has failed to do its job. She is a member of New Life Church in Oak Grove, Missouri.